These are from the documentary "Wild Parrots of Telegraph Hill" There is a flock of about 20 of  them that come here to feed.  They've me well trained all right !
The movie is on instant if you have Netflix
~ Love birds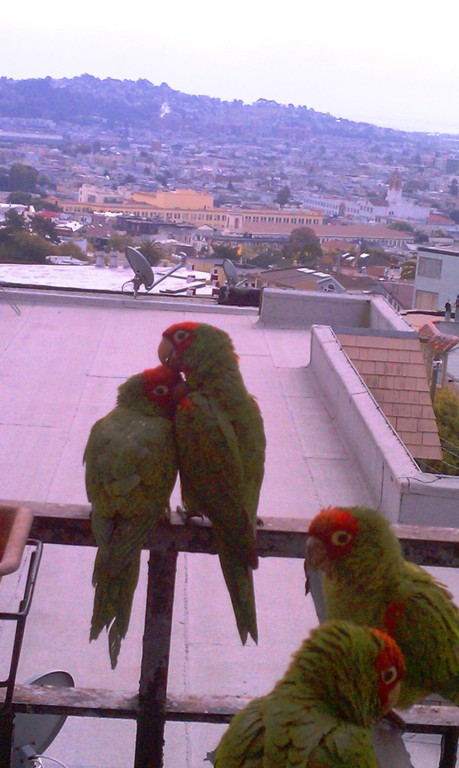 ~ Here is our neighbors curious cat Possum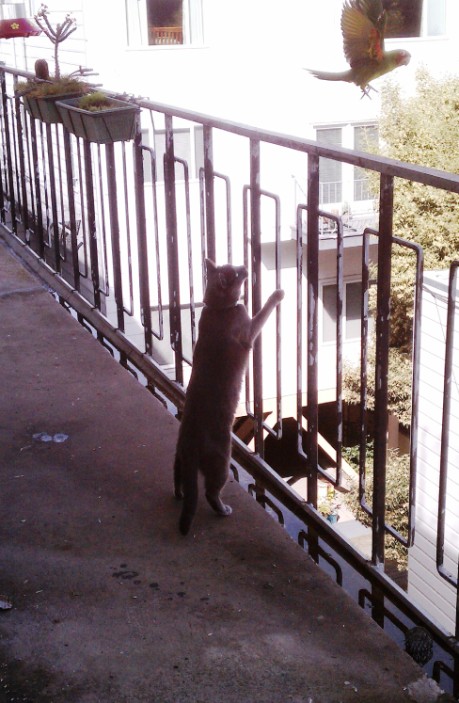 ~ Kiss Kiss ~ They keep their mates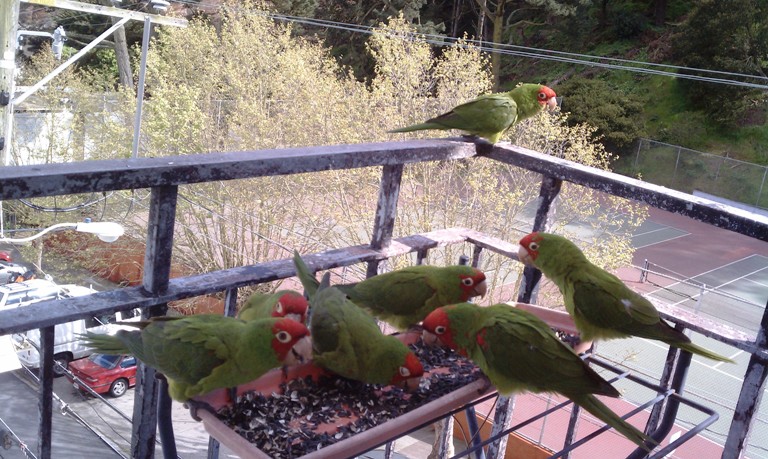 ~ Belly up to the trough !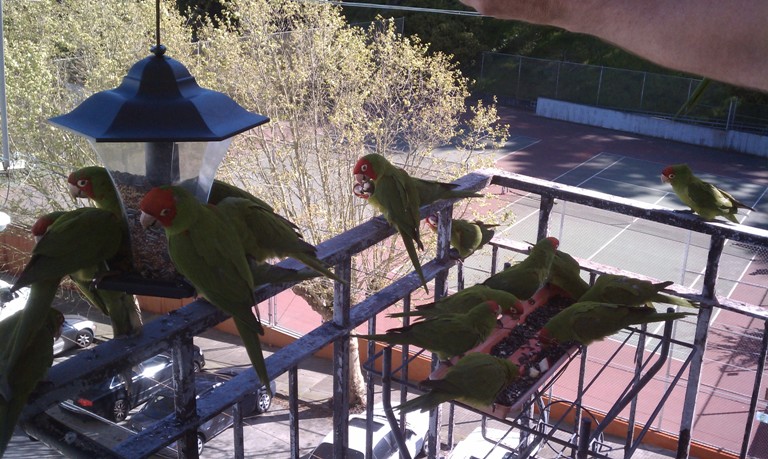 ~ Apples yum !
~ I have an apple in my claw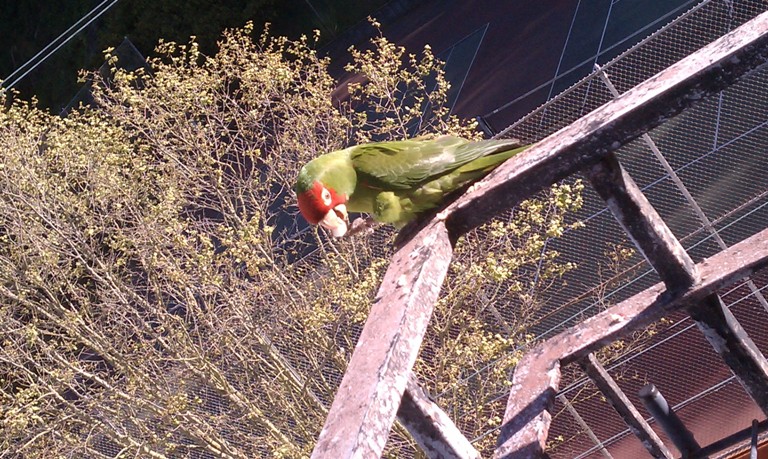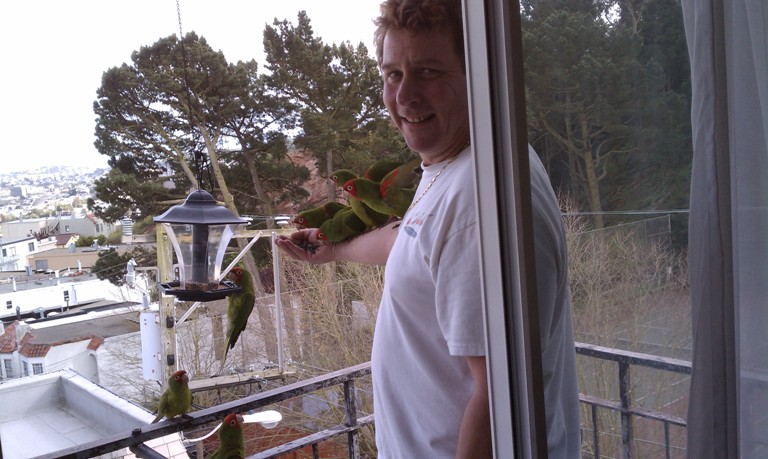 ~ They love to eat out of Johns hand !

~  This   blue  tailed  bird  showed  up  around  January ~  just  hope  he  is not  a  lost  pet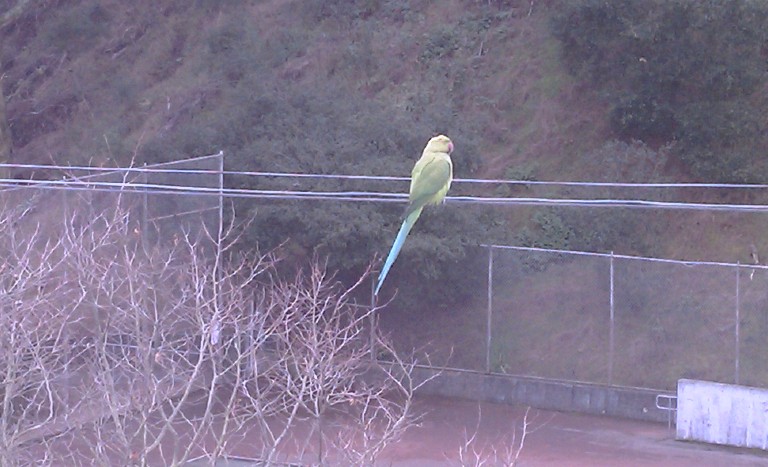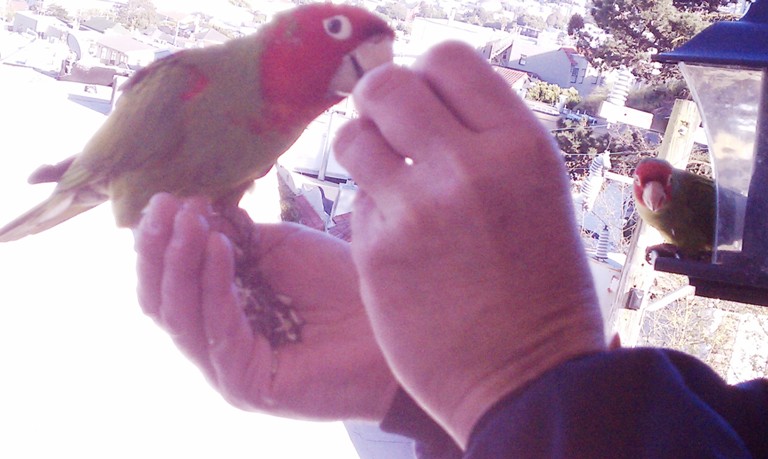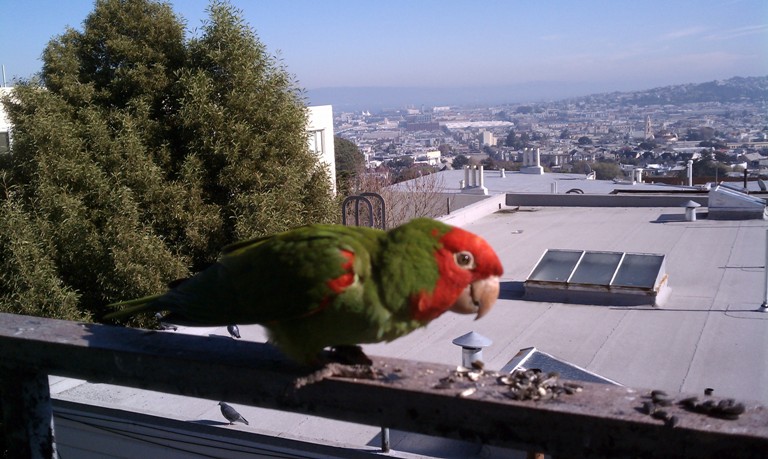 ~ I'm ready for my close up now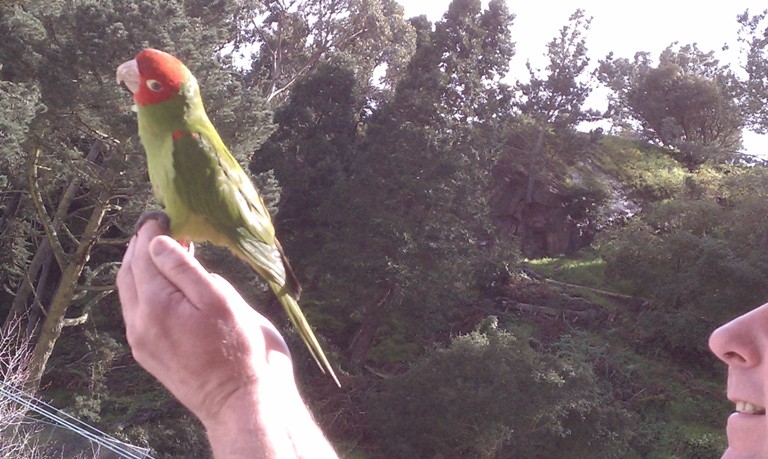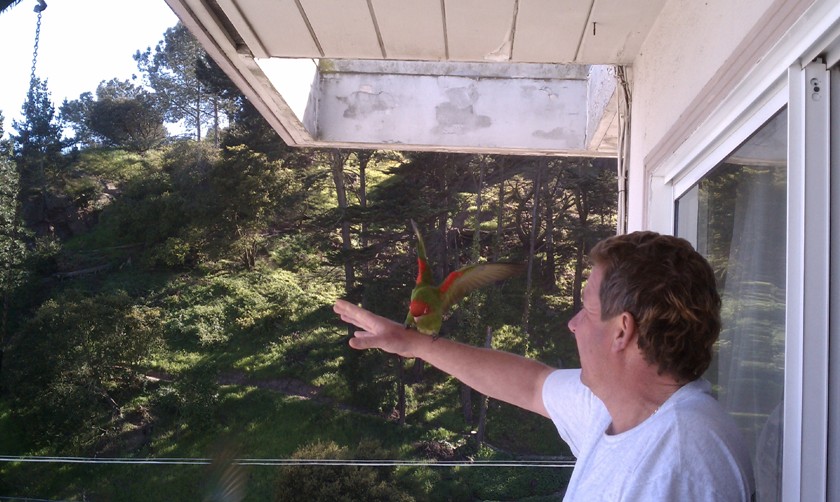 ~ Wings prepared for take off ?
Check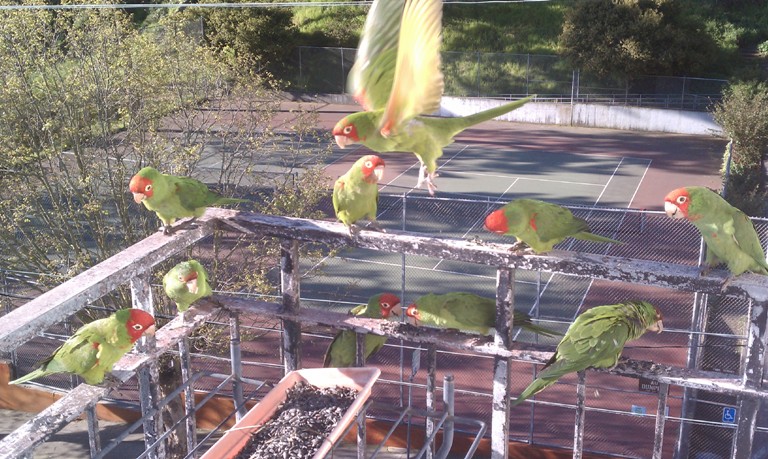 .
~  We  also  started  getting  a  raven.
  He  is  so  majestic
.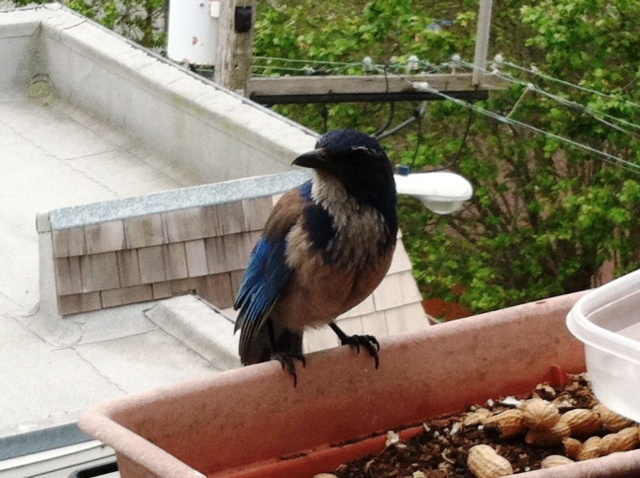 ~  There's  also  the  Scrub Jays   and  squirrels  !
It's  the  city  zoo here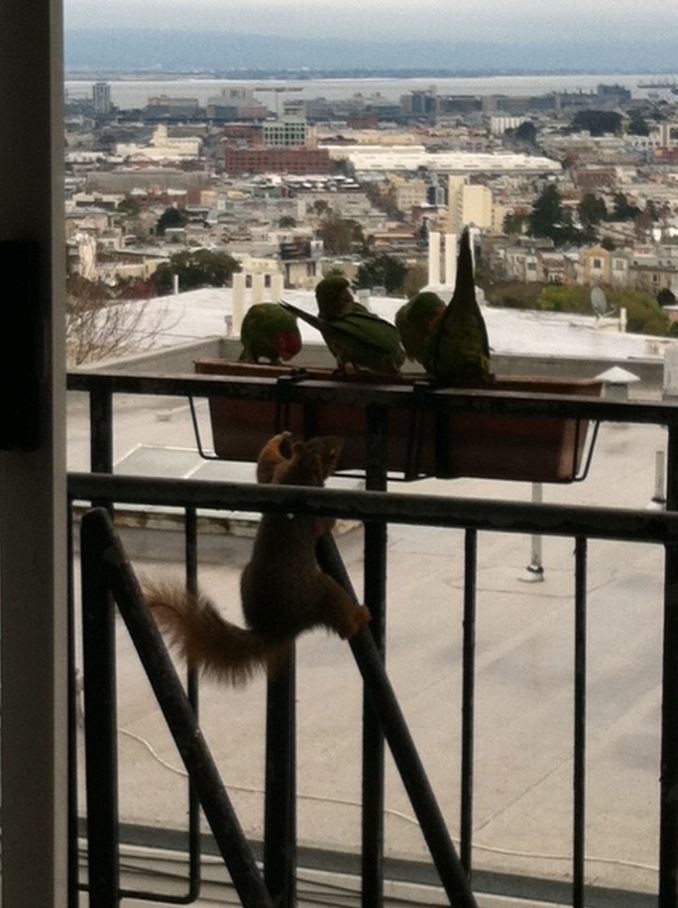 ~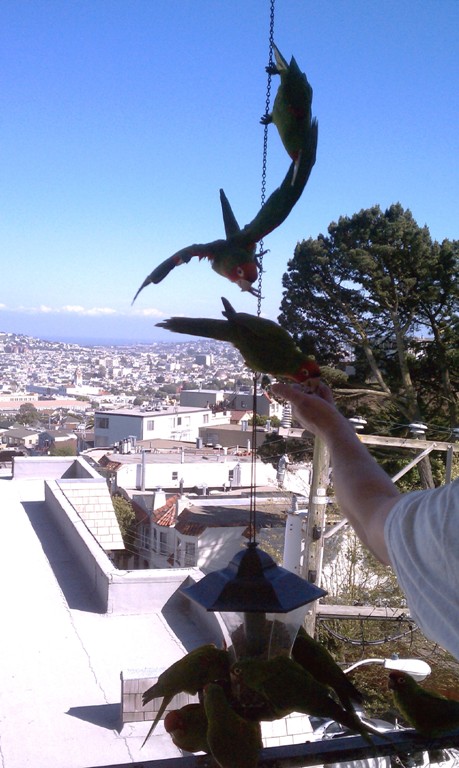 ~